GreenGeeks Web Hosting Review: An Ultimate Solution
GreenGeeks Web Hosting Review: An Ultimate Solution
Web hosting is a mandatory step while buying any domain if you are looking to set up a website for yourself, web hosting is a type of service that allows you to make your website accessible to everyone via the world wide web platform. Multiple web hosting services are available to choose for your website but there are very few services where you will get all the best features in it. If you are looking for an ultimate solution then you can choose GreenGeeks as a web hosting service for your website, to know more check out the following article below:
GreenGeeks is a California, USA based web hosting provider that is popularly known as its green energy-based web hosting platform which has more than 35k customers and has hosted about 3,000,00 websites in its platform to date. Since the name mentions green its data center and servers are provided by clean and green renewable energy located in different locations such as Chicago, Phoenix, Montreal, and Amsterdam. For 11 years of its launch, GreenGeeks has been providing web hosting services to its customers at a much reasonable and affordable price as compared to others.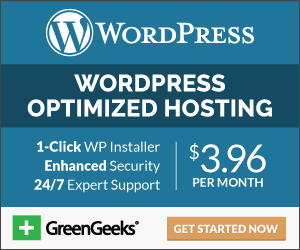 Let us check out some of the best features of GreenGeeks below:
GreenGeeks offers three types of hosting services Web Hosting, WordPress Hosting, and Reseller Hosting.
Web Hosting is a screaming fast SSD based shared hosting platform, Reseller Hosting manages multiple hosting accounts in its web hosting platform and the WordPress hosting is known for its speed, security and expert support for WordPress powered websites.
It offers dedicated servers which are optimally configured with prices starting at $169 per month, this will give you access to high-quality servers and excellent lead times.
GreenGeeks also offers a 30 days money-back guarantee, in this scheme, you can cancel your plan anytime within 30 days of period and hence you will get your money back.
The Customer support of this service is highly rated by its users, you will get 24*7 support at a very budget price. Problems are handled very quickly and efficiently.
Apart from the different types of web hosting services GreenGeeks also offers three different web hosting plans, those are mentioned below:
With a monthly price of $2.95 per month this plan comes with Unlimited SSD disk space, Bandwidth, E-mail accounts, domains hosted and many more. The Ecosite Starter is perfect for small websites or blogs that are just getting started and for freshers as well.
The Ecosite Pro is best for those websites that are great for growing and need much more speed and resources. With the 2x performance of the service, this plan is an up-gradation for the Ecosite Starter plan. You will get all the features from the ecosite starter plan as well but with much-advanced performance.
Best for any business or any very busy websites or online stores the Ecosite Premium offers all the best features you can ever get in any web hosting services. The performance of this plan offers 4th times as compared to other plans.

GreenGeeks is one of the top web hosting services you can choose for your website. With plans starting for just $2.95 per month it offers you great services at a very affordable price.